Pantheon of Galician Jewry: Lviv Old Jewish Cemetery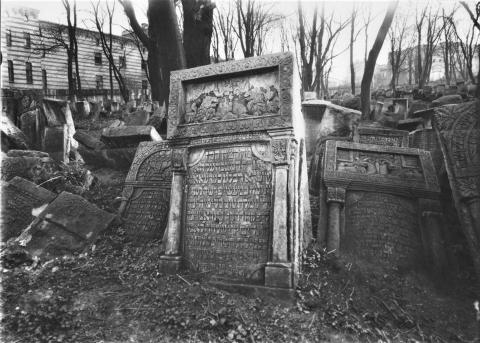 The old Jewish cemetery in Lviv was one of the most ancient and important cemeteries in Europe. During  500 years of its existence the Jews of Lviv and the city's surroundings buried there their dead: men and women, scholars and simple people, rabbis, community leaders, philanthropists and beggars. Hundreds of impressive monuments created by genuine artists of various generations towered above the graves of prominent figures in the community. Over the years the site of the cemetery became a cultural pantheon of the Galicia Jewry, a symbol of its greatness and glory.
No tombstone has remained from this historical and culture treasure, the vibrant market of Lviv was established upon the resting place of twenty generations of Jews. However, some photographs have remained in archives and old research book. They enable us, even if in a very partial way, to restore some aspects of this national site and get a sense of the cultural greatness that it expressed.
The researchers of the Jewish Galicia and Bukovina Organization have collected rare photographs of tombstones from the old Jewish cemetery in Lviv and have succeeded in restoring (not always fully) the epitaphs on those tombstones. Here you can see a virtual gallery of historical photographs from the cemetery and detailed documentation of dozens of tombstones from the 16th to the 19th century.